A founding father of boxing in Houston, Texas, Rocha dedicated over 60 years of his life to boxing.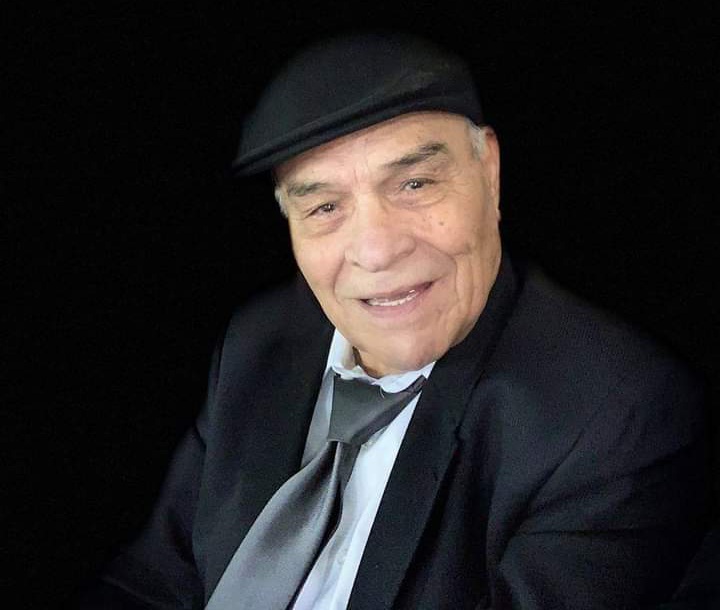 A trailblazer of boxing in Houston, Texas, Hector Rocha dedicated over sixty years of his life to boxing, with at least forty of those years spent teaching, coaching, managing, and mentoring the youth and young adults of Houston's North Side.
Originally from Monterrey, Mexico, coach Rocha made Houston his home and was a staple of the boxing scene in the area since the early seventies.
His approach to boxing was centered on teaching discipline, conditioning, and the basics, and always with an eye on a professional career for his fighters.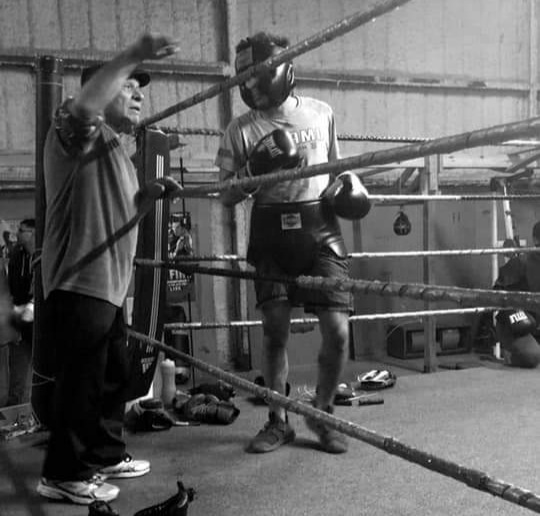 In fact Rocha was able to take boxer Pascual Aranda from starting his pro career with little to no amateur experience, to challenging then WBA featherweight champion Antonio Esparragoza for the world title in July of 1987.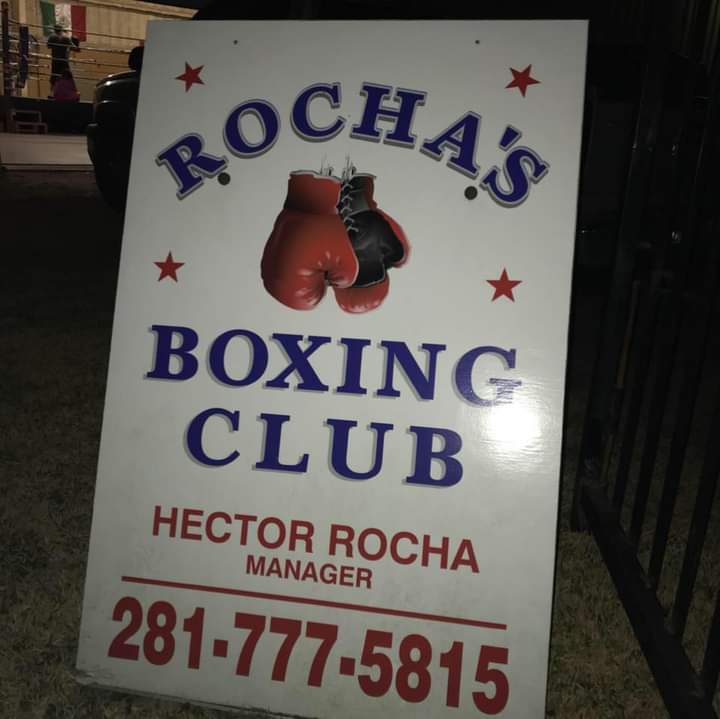 Aranda would be unsuccessful in that fight, but his spirited effort gave his hometown crowd much to be proud of that day at the Las Americas Arena in Houston, Texas.
Mr. Rocha was active in boxing virtually until the end of his life, working his last bout on March 7, 2022 at Constellation Field in Sugarland, Texas, on a Force Train Promotions card.

As was his custom, he brought a fighter in Cesar Ochoa that was ready to fight.

Ochoa gave up a significant size and weight advantage to rising Houston prospect Rafael "Tiger" Medina, but still gave as good as he got.

The four round slugfest had the Constellation Field fans on their feet, as both boxers threw caution to the wind and attacked each other with a fierce intensity.

Medina ultimately won a majority decision, but the one judge that scored the bout a draw (Clarence Broze) seemed to be much more on point than the other two judges, who had Medina winning by scores that weren't indicative of the close fought battle that the two warriors treated the crowd to that night.
Many former students and friends took to social media to share stories of their experiences with Rocha, as the Houston boxing community mourns the loss of another one of their premier boxing coaches/personalities.
Angel Rodriguez: (pro boxer)

"Rocha was around for a long time, he's the one who initially turned me pro. He was always in good spirits.
I have to say. His pride and joy was Pascual Aranda, who he trained and got a title shot with.They lost by K.O in the 10th I believe.
He use to show me videos of that fight. The old man always had that dream within him to make a world champion.
Now that I think back on his life the real Champ was him because of how he dedicated himself to the sport and to his fighters.
During training he always motivated us with his words and good spirit.
A very cool old timer, he was fun to be around. Never a dull moment, always laughing and joking about everything. He had a young heart until the end. I think boxing kept him young.
I'm very sad to hear of his passing. Especially because of this Covid bullshit."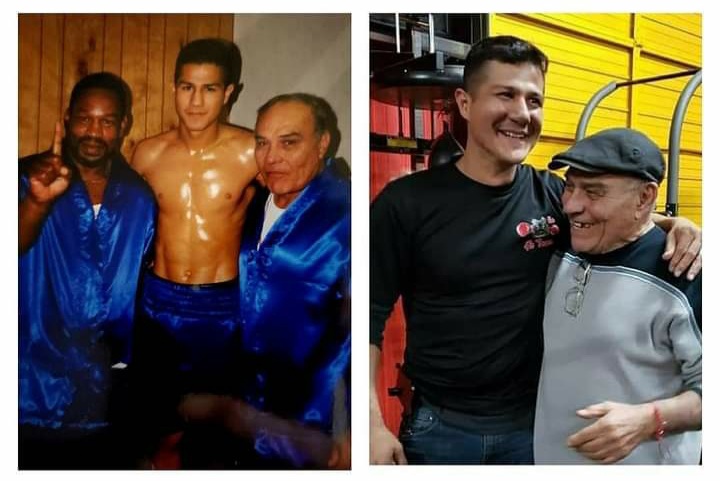 Tomas Ortiz: (former pro boxer and owner of A's Boxing and Fitness)

"The boxing community lost a great man. Anyone who ever met him knows he was quite special.
His personality was unique.
Rocha always called it like he saw it and was not one to sugarcoat things.
So, when he praised you or gave you a compliment, you knew it was real.
It was a privilege to have known him. He will be missed. R.I.P coach Rocha"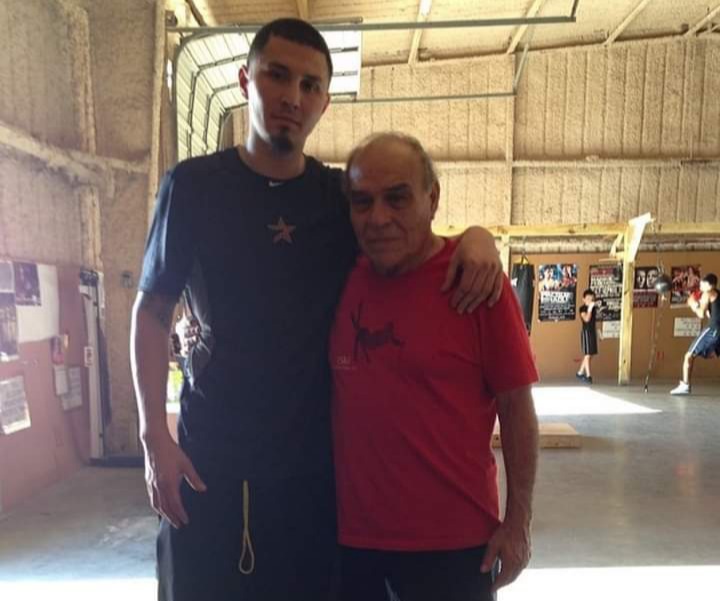 Noe "Skinny Boy" Lopez: (pro boxer)

Man, I don't even know what to say. This man took me in at his boxing gym when he didn't wanna deal with any kids anymore.
Taught me the best discipline ever in boxing
This man believed in me like nobody else.
You couldn't tell him I wasn't gonna be a world champ.
It really hurt me today when I got the news, and Houston boxing took another big hit man.
Next weekend I will be fighting for my old man Hector Rocha, so just know we coming with everything.
Love ya old man … Rest In Peace ….. and don't bug Mr Savannah up there. "
Diana Leon: (President of The Gulf Local Boxing Chapter)


"We are saddened and heart broken at the loss of another great coach, Hector Rocha.
The Gulf boxing family has many great memories that will always stay in our hearts. Our prayers go out to the Rocha family and boxing community. He will always remembered."