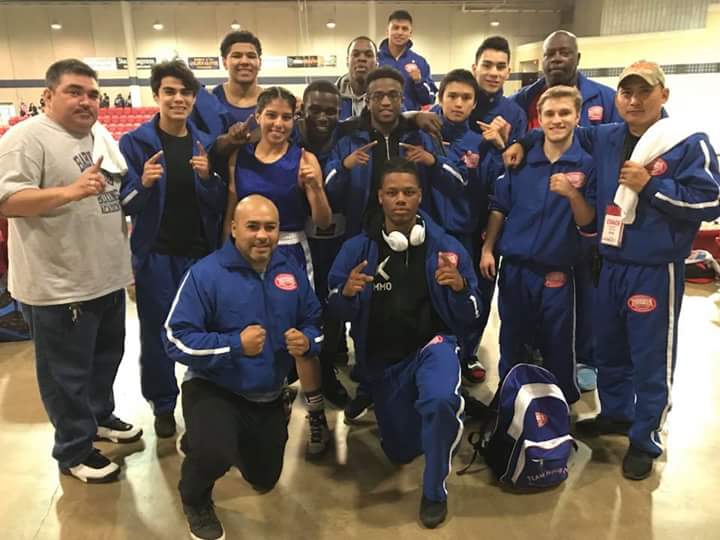 2018 Texas State Champions 
The Gulf LBC Team represented Houston and the Houston area very well again this year at the Texas State Golden Gloves, held in Fort Worth, Texas. Our 2018 Houston Golden Gloves, Open Division Champions were able to dominate the State Championships once again, having the entire team advancing to the semi-finals, five team members becoming Texas State Champions, and winning the best team trophy for the 6th consecutive year. 
Our local boxers also did very well at this year's USA Western Qualifier Tournament, with Austin Williams and Ephraim Bui winning their divisions, and others losing close, disputed decisions. All of our competitors performed very well and proved once again that Houston develops the best boxing talent in the state and country. Clutch City Boxing would like to thank all of the boxers, coaches, and officials in the Gulf LBC for all of the hard work they do day in and day out to continue the legendary Houston boxing legacy!  
This year's Texas State Golden Gloves Champions are:  
Ephraim Bui            108 pounds  
Martel Washpun   123 pounds 
Oscar Perez            132 pounds 
Alex Donis              152 pounds 
Darius Fulghum     201 pounds  
This year's USA Western Qualifier Champions are:  
Ephraim Bui          108 pounds 
Austin Williams    165 pounds