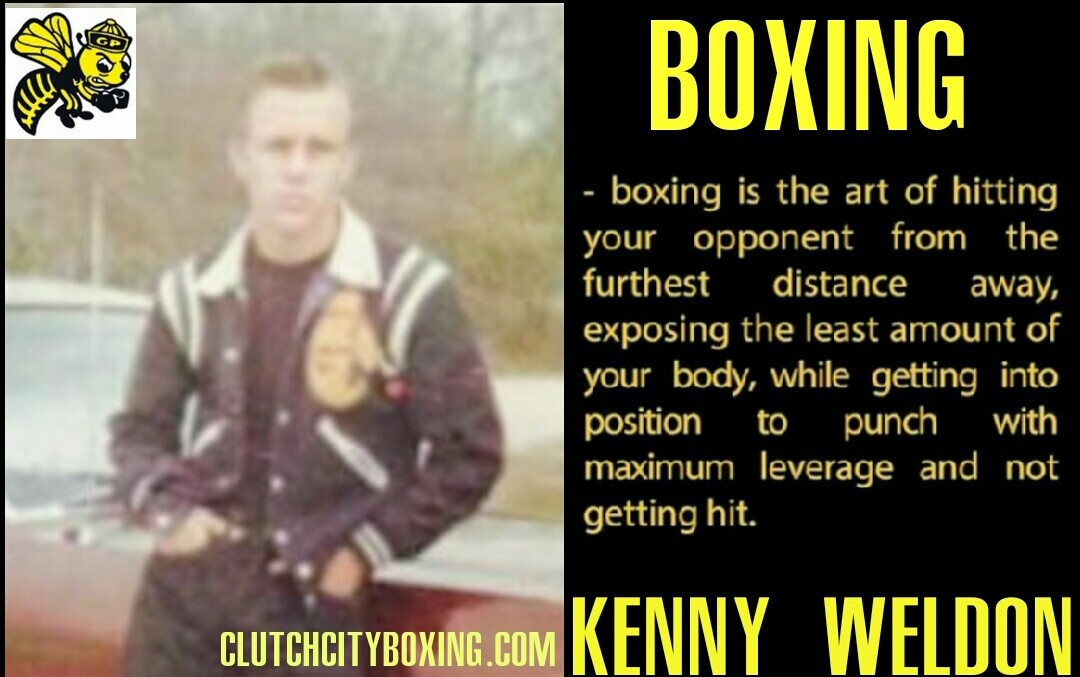 Kenny Weldon started boxing as an amateur in Houston in 1953. A native of Galena Park, Texas, Kenny had an amateur record of 216-11, winning 4 Houston Golden Gloves Titles in the process and also competing in the State and National Golden Gloves Tournaments as well as the Pan American Games, before turning pro in 1968. As a pro, Kenny went 50-7-1 claiming the Texas Featherweight Title and N.A.B.F. Super Featherweight title before retiring as a fighter in 1978.
Kenny's greatest accomplishments, however, came as a coach. A protege of all-time great trainer Bill Gore, who was a Benny Leonard protege, Kenny was taught an analytical and scientific approach to boxing that allowed him to become one of the most successful boxing teachers in the history of the sport.  The program he established at The Galena Park Boxing Academy produced 316 Houston Golden Gloves Champions, 51 Texas State Amateur Champions, 17 National Amateur Champions, 3 Pan Am Medalists, and 3 Olympians. Kenny also served as a coach for The U.S. Olympic Team in 1988.
Gilbert Renteria, currently ranked in the top 10 of the USA Boxing, Elite Men's 114 pound Division, is one of the last boxers to be directly trained by Kenny Weldon, who is still active in the amateurs. Renteria will undoubtedly become a professional Champion in the future, and will continue to add to the Kenny Weldon and Houston boxing legacies.  
As a professional coach, Kenny cornered 18 world title fights with Hall of Famers such as Evander Holyfield, Vinny Pazienza, Orlando Canizales, Mike McCallum, Raul Marquez and Pernell Whitaker, as well as local legends like Wilford Scypion, Termite Watkins, Mike Phelps, James Pipps, Joel Perez, Stephen Martinez and Lewis Wood.
Always a fierce advocate for teaching proper fundamentals, Kenny also authored one of the top selling boxing intructional videos of all time.
Kenny retired from boxing for health reasons in 2013, but his impact can still be felt in the Houston boxing scene with a host of his former fighters and students now operating gyms of their own.