Biased scores and punch-stats take away from what was otherwise a great Tuesday night fight
đź"· 's by: Mikey Williams/ Top Rank
Coming into last night's bout, San Antonio's Kendo "Tremendo " Castaneda and team knew they had the odds stacked against them. Not only would Castaneda be fighting with only seven days notice, but he would be doing it against Jose Zepeda, a fighter associated with Top Rank Boxing, promoters of last night's six bout card on ESPN.
Also with roughly half the experience of Zepeda, it seemed as though Castaneda was being brought in as more of a sacrificial lamb than a viable opponent with a genuine opportunity to win.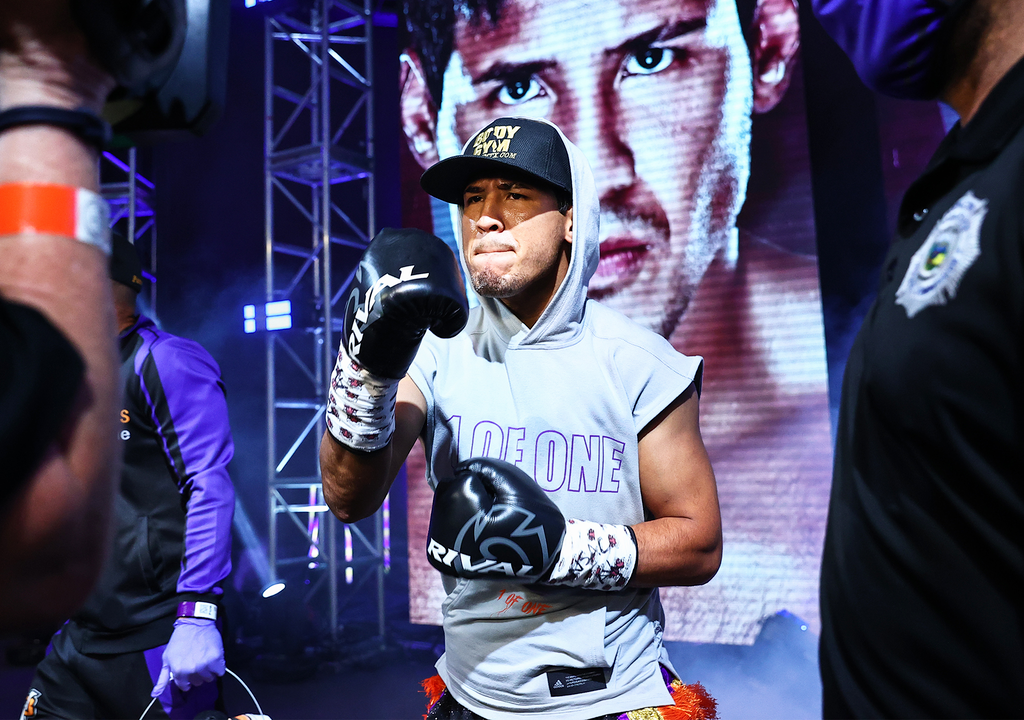 But Castaneda and team knew a win was a good possibility because they knew several things that apparently Top Rank and Zepeda didn't.

For one, Castaneda is a well schooled fighter, from the same tough, local fight scene that has produced current world champions Joshua Franco and Mario Barrios, as well as top prospects "Bam" Rodriguez, and Hector Tanajara.

Secondly, Castaneda is a supremely confident person and fighter, who is not easily discouraged or intimidated.

Third and most importantly, the kid can fight.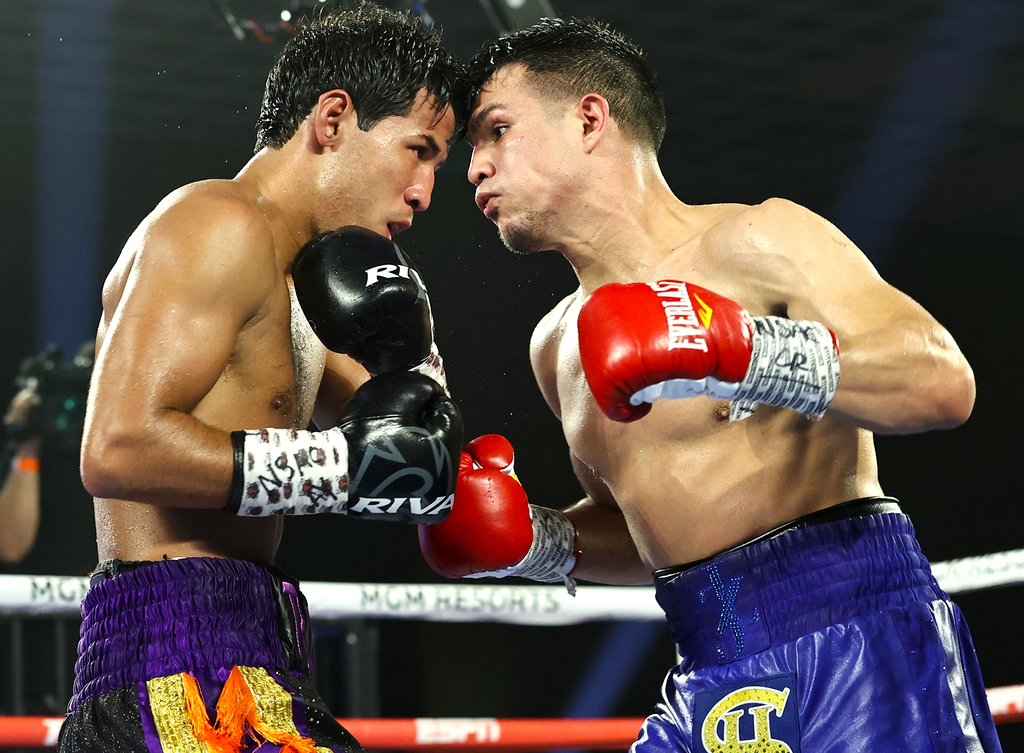 And for all ten of the rounds scheduled last night, Kendo "Tremendo " proved all of the above.

The first two rounds were "feel around" rounds in which both fighters looked to be finding their range and rhythm.

I gave Zepeda the edge in the first round by nature of his jab and a few hard shots thrown, with some landing and some missing.
Round 1, Zepeda

Round two was close,but Castaneda landed more punches as well as controlling the ring and the action by nature of his affective aggression.
Round 2, Castaneda

In the third round Castaneda found his range and began landing quality combinations to the head and body of Zepeda.
Round 3, Castaneda

Fourth round was evenly fought until Zepeda landed some good body shots that affected Castaneda.
Round 4, Zepeda

In rounds five, six, seven, and eight, Castaneda got his jab going as well as getting the better of the exchanges, while Zepeda looked to be only looking for a hard straight left, with not much success.
Rounds 5,6,7,8 Castaneda

Zepeda had a second wind of sorts, and took the ninth round, but not by much.
Round 9, Zepeda

The tenth was another close round as both fighters looked to be tired, but Castaneda took the round by throwing quick, three and four punch combinations to Zepeda's body every time the fighters got close to each other.
Round 10, Castaneda

Overall I had Castaneda winning seven out of ten rounds, with the tenth round being the only round that a decent argument could have been made for Zepeda, if one tried hard enough.
And even if a judge were to give the tenth to Zepeda, Castaneda would still have won six rounds to only four for Zepeda.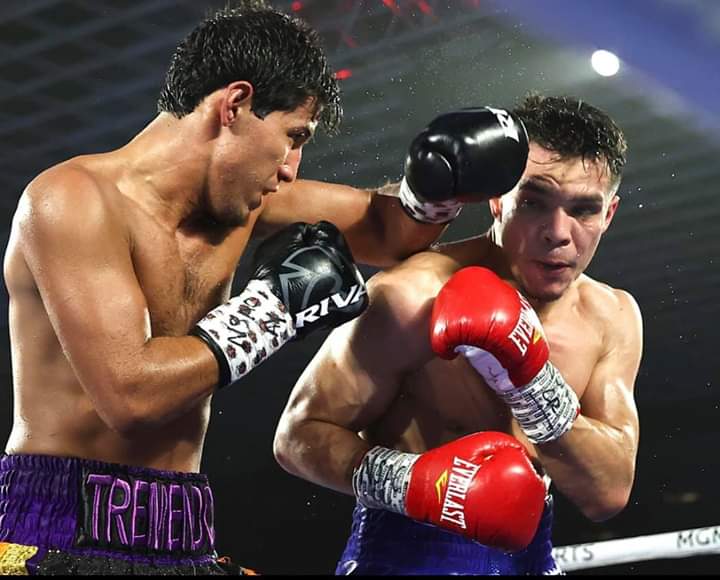 Zepeda's body language after the tenth round, as well as his swollen and marked up face told the story of the bout as the judge's scorecards were added up.

A sign of what was to come was given though when the punch stats were shown and the numbers seemed to have been mistakenly been reversed.

According to the punch stats, Zepeda out-punched Castaneda by a substantial margin, and that was already strange. But even more peculiarly, whichever blind persons that were supposedly counting the punches landed, only gave Castaneda credit for landing ten body punches for the entire ten rounds!!

When the decision was announced as a unanimous decision for Zepeda with the judges only giving Castaneda two rounds and three rounds on the scorecards, it became clear that the decision was decided even before the bout ended.

Great fight by both fighters, with Castaneda doing the better work overall, that was marred by very suspect scorecards.
I understand that although certain things are looked at while judging a round, scoring is still subjective, and opinions will vary.
At least half of the rounds were close, so for that reason I could have even accepted a split decision for Zepeda or a draw.
However, when the scores are off by as much as they were last night, the only two conclusions that can be made are that the judges are either incompetent, or corrupt.