PTSD Foundation of America/ Camp Hope, Houston, Texas:

WBO World Junior Lightweight Champion Jamel "Semper Fi" Herring and WBO/ NABO Light Heavyweight Champion Alfonso "El Tigre" Lopez were in Houston, Texas on September 26, 2021 supporting military veterans at The PTSD Foundation of America/Camp Hope.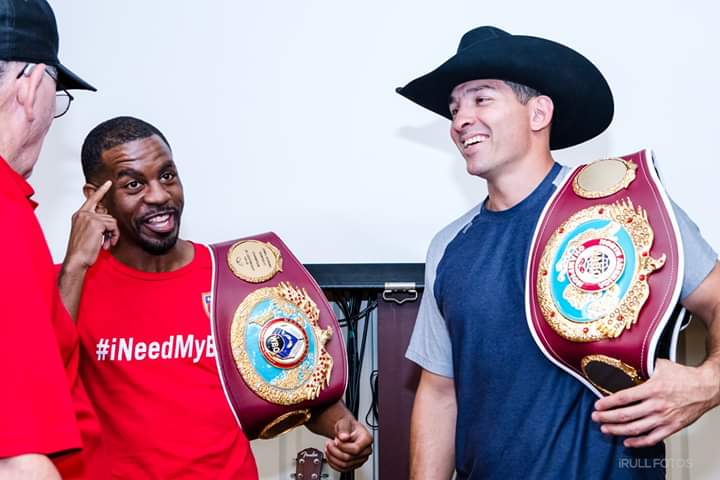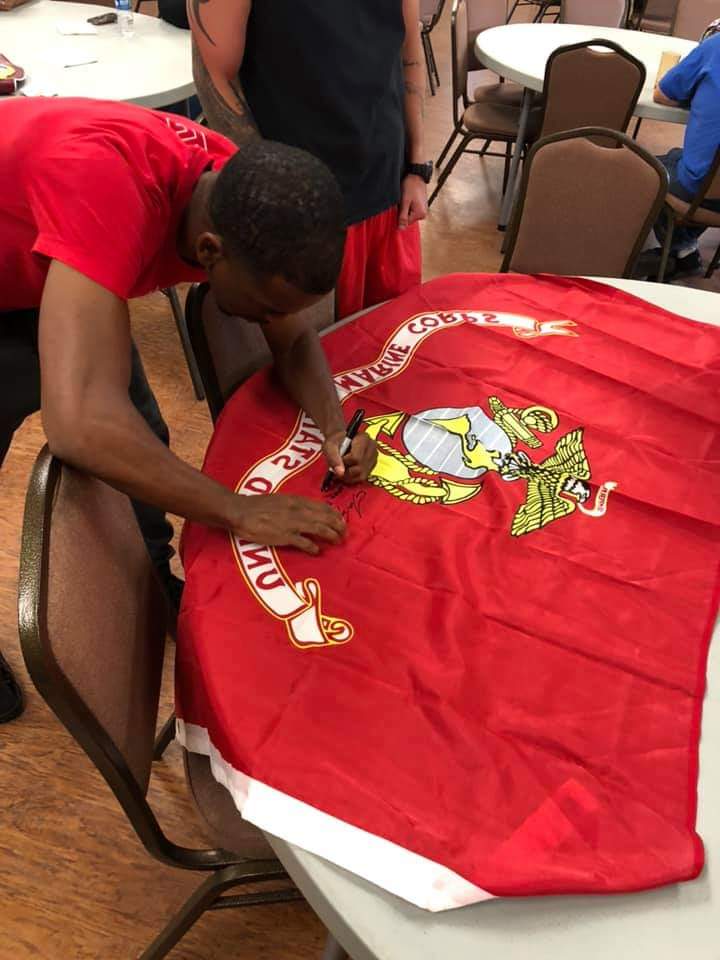 Both champions were very generous with their time, signing autographs, speaking to and taking photos with the veterans at Camp Hope, showing appreciation for the men and women that have sacrificed to serve our country.

Both men are also in preparation for upcoming title bouts.

Herring is set to defend his WBO World Junior Lightweight Title against Lamont Roach on November 9 in Fresno, California on a card that will be shown on ESPN Plus.

Lopez is set to defend his WBO/NABO National and NBA and ABO World Titles as well as challenge for the WBC/NABF Light Heavyweight Title against Tommy "Kryptonite" Karpency on November 16th in Conroe, Texas.

The day was also a special one for the U.S.  Marine Corps veteran and 2012 Olympian Herring, as he sacrificed spending time with his wife on their wedding anniversary to attend this event to support his fellow vets that battle PTSD.

In a video interview we did with Herring that was unfortunately cut short due to technical difficulties, Herring expressed the importance of giving back to and sacrificing for others as a part of his job as a world champion and leading by example.  

Special thanks to Jamel Herring and his wife for their service and sacrifice on their special day as well as to Alfonso Lopez III, Chris Stalder, Felix Ramirez, and Ron and Lynn Collins of El Tigre Promotions for helping to make this event possible.

A special thanks also to Hosanna Rull / Combat Sports Media for documenting and covering the event. All photos are courtesy of Hosanna Rull / Combat Sports Media, IRULL Photos.