Professional boxing record: 3 wins 2 loses and 1 draw. Pro MMA record 9 wins and 15 loses. From Houston, Texas (Spring Branch) now residing in Huntsville, Texas.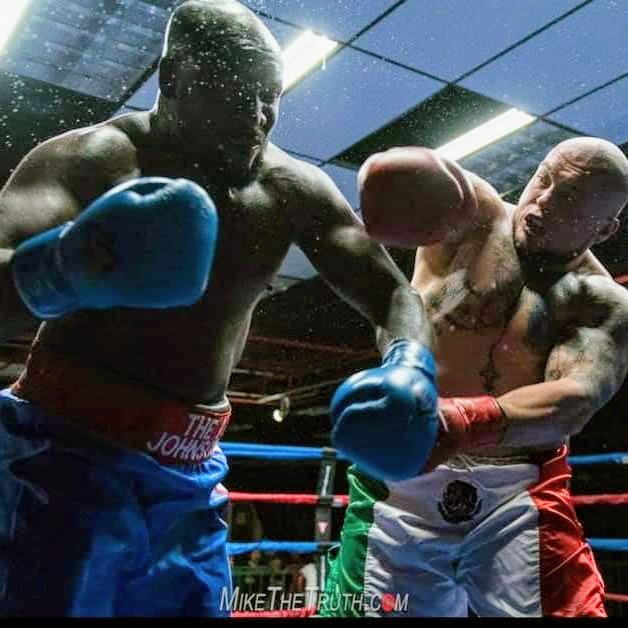 A bilingual teacher by day and professional MMA fighter and boxer at all other times, as well as a dedicated parent and family man, Juan Torres is a busy man by anyone's standards.
He was last seen in the professional boxing ring challenging highly touted Top Rank promoted boxer, Peter Kadiru in June of this year. Kadiru was a decorated amateur star, fighting out of Germany, who is currently being groomed to make a big splash on the world heavyweight boxing scene.
Torres, on the other hand is a mostly self-managed fighter who was brought in on short notice, with no amateur boxing background, a full-time job, and was likely brought in as an easy opponent who would allow Kadiru to add to his highlight reel.
Someone forgot to tell Torres this though, as he came into the bout with no fear and a confident presence that said, " I belong here and I'm here to win". Torres unfortunately lost a four round decision, but he gave a good account of himself and had the more experienced German star fighting in a uncharacteristically safety first manner, mostly jabbing and moving around the ring to avoid the power and surprisingly similar skill set of Torres.
Torres admitted he hasn't always came into his fights in the best of shape or made the best business decisions concerning his MMA and boxing careers, but he is quickly learning what it takes to be successful.
He also feels that his dedicated work with Hit City Boxing's Mike Hamilton and Fearless Boxing's Ernest Johnson, is helping boost his learning curve tremendously, as he feels he is absorbing the knowledge and experience of these two great coaches, giving him the best chance of success in the professional boxing arena.
When I asked Torres why he hasn't gone the safe route in boxing or MMA and pad his record with a few easy wins while he learns on the job, and he stated, " Well first of all I want to challenge myself at all times and face the best competition possible, so that I can build a fighting legacy to be proud of in the future. Secondly but more importantly, I fight to help support my family in the best way possible, and I feel like I would be cheating the public by asking them to pay to watch me beat up a person that poses no threat to me."
With this admirable outlook and approach to the game, Torres has quickly earned the respect of his fighting peers and he hopes to be able to do big things in the near future, to keep "H-Town" on the map as a fighting city of champions.
Torres is currently looking towards returning to the ring in October on a local card, then back on a Top Rank show in November, so stay tuned and support him and all your local fighters!