1976 USA Boxing Olympic Boxing Team member Chuck Walker visited with the El Tigre Promotions team last night at their annual Christmas party, which also served as a retirement party for "Iron" Alicio Castaneda.
Also present at the event were Alfonso " El Tigre" Lopez, Chris Stalder and Felix Ramirez of El Tigre Promotions, Gina and Lorena of Pure LG Biz and El Tigre Promotions, American Boxing Organization (ABO) President Juan Curiel, as well as Robin Lane, who came to represent his uncles Roy and Henry Harris.
Walker and Castaneda, along with El Tigre Promotions President Alfonso "El Tigre" Lopez shared the same great trainer, Henry Harris, out of Cut and Shoot, Texas.
ABO President Juan Curiel also used the occasion to present The American Boxing Organization Community Champion Award to Alicio Castaneda for his dedication to the sport of boxing as a competitor in amateur and professional boxing over the years, as well as his work with the local youth as a mentor and boxing coach.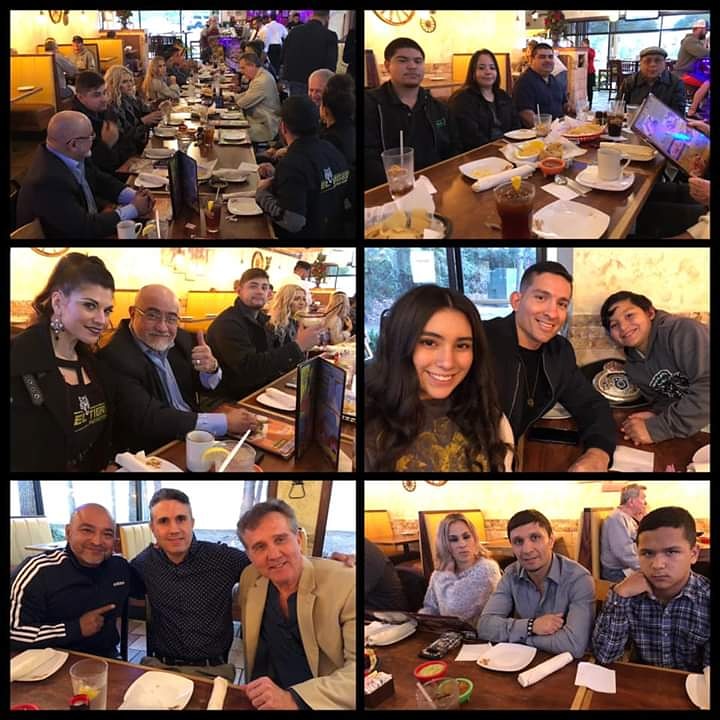 Walker spends his time these days between Conroe, Texas and Los Angeles, California, where he and business partner Sam Cable run a movie production company Walker-Cable Productions.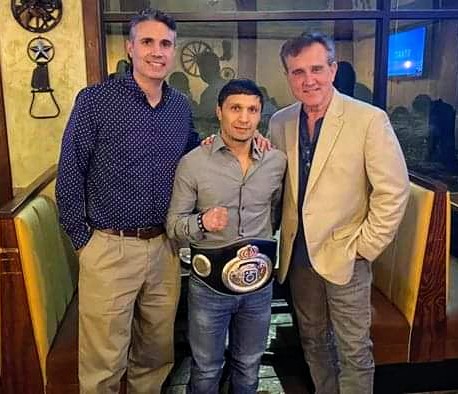 That historic 1976 USA Boxing Olympic Team brought home five gold medals, one silver and one bronze. The team would later produce five professional world champions including three heavyweight champions and two Hall of Famers.
Although a good argument can be made for the 1984 team, the 76′ team achieved their Olympic accomplishments while also facing the Russian and Cuban teams, which the 84′ team did not, due to the Russian and Cuban teams boycotting the 84 games.
Walker shared many stories from his amateur and professional career throughout dinner and later was also interviewed by Gina Stalder of El Tigre Promotions. During that interview, he covered several topics including safety in boxing, his movie production company, and gave some advice to local Olympic hopefulls and 2020 USA Boxing Olympic Team Trials Champions Virginia "Ginny" Fuchs (112 pounds) and Darius Fulghum (201) pounds.
On behalf of Clutch City Boxing, El Tigre Promotions, and Pure LG Biz, we would like to thank Mr. Walker for graciously attending the get together as well as sharing his thoughts and knowledge on amateur and professional boxing.