WBO bantamweight champion John Riel "Quadro Alas" [Four Aces] Casimero (29-4, 20 KO's) will face WBA/IBF champion Naoya "The Monster" Inoue (19-0, 16 KO's) at The Mandalay Bay Events Center in Las Vegas, Nevada on April 25, and he plans on teaching "The Monster" that "Four Aces" is a hard hand to beat.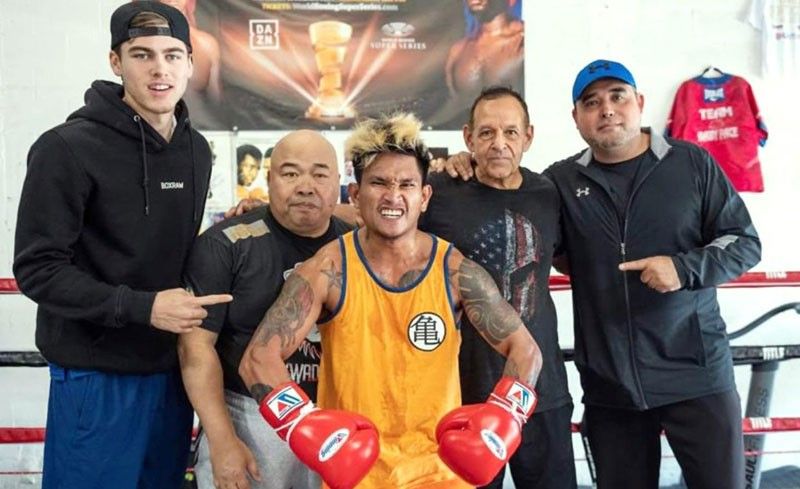 Although he is promoted by Manny Pacquiao's MP Promotions and has won world titles in 3 divisions (light-flyweight, flyweight, and bantamweight), Casimero is relatively unknown in the United States and is currently a 7-2 underdog against Inoue, according to Las Vegas oddsmaker reports.
Recently signed to Top Rank,the power punching Inoue is coming into the bout with all the hype and is considered one of the top ten, pound for pound best boxers in the world currently, but Casimero isn't intimidated in the least. In fact, it was Casimero who called out Inoue in November of 2019, immediately after he demolished Zolani Tete in three rounds, shouting, "Come on Inoue, come on Monster, fight me!"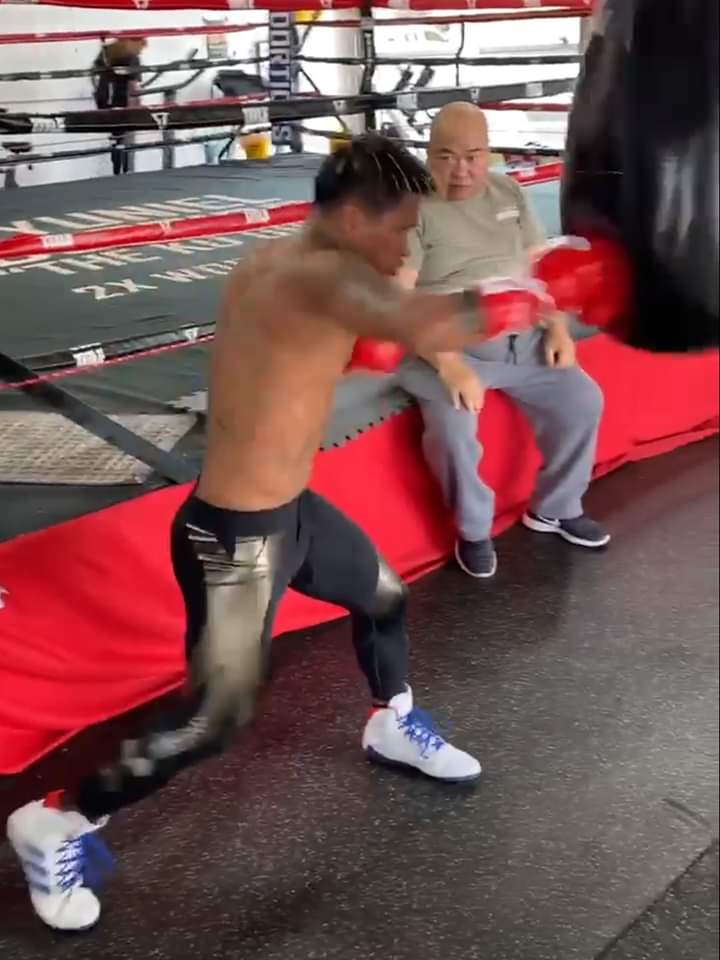 But although his "Four Aces" fight name might suggest a gambler's recklessness, Casimero has been very calculated in his preparation for his bantamweight unification bout, keeping his regular team of coaches in Lucas Sugar Ting, Nonoy Neri, and Jason Casimero, while also enlisting the help of sports science expert Angel Memo Heredia Hernandez along with doctorates of boxing science Pedro Roque and Pedro Diaz.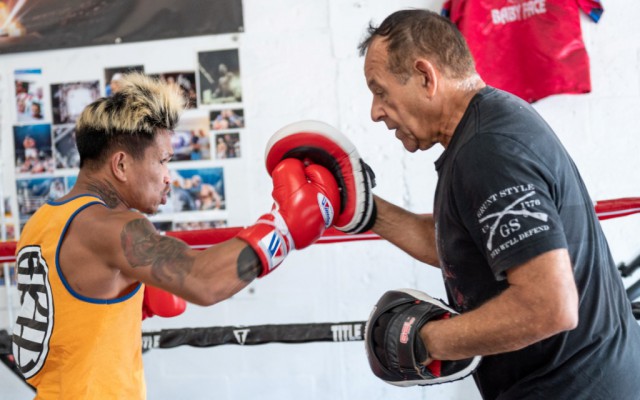 Casimero is well into training camp for the Inoue bout, but he agreed to answer a few questions by telephone interview, in a Clutch City Boxing exclusive:
Why do you feel confident you can beat Inoue? I'm confident because I have been given by God excellent boxing talent and I'm training smartly under qualified boxing coaches Lucas Sugar Ting, Nonoy Neri, Jason Casimero, and my conditioning coach, the living legend Angel Memo Heredia Hernandez.
What difference do you feel it has made for you by working with Angel Memo Heredia Hernandez, Pedro Roque and Pedro Diaz? Coach Memo makes me snappy and have endurance and stamina. Coach Memo is very strict but enjoyable during our hard workouts. He also helps me with nutrition, including the best vitamins and minerals. I want to take this time to thank Cuban coaches Pedro Roque and Pedro Diaz, who have helped me learn boxing fundamentals at their best, amounting to the additional knowledge that has laid a foundation for me to use going into the last six weeks of my preparation for this fight, to ensure success.
Do you predict you will win by knockout or decision? I wanna win against Inoue period. A knockout win would be sweet, while a unanimous decision victory will also be okay.
Do you have any message for your fans in The Philippines? To all Filipino boxing fans all over the world, please support Team John Riel "Quadro Alas" Casimero versus Naoya Inoue. Please watch this very tough fight on April 25, 2021 at Mandalay Bay Hotel and Casino in Las Vegas, Nevada, USA. I will fight Inoue with everything I have to make all Filipinos proud, so please pray to God for our success!