Maurice "Mighty Mo' Hooker and Jose Ramirez engaged in an old school boxing style battle last night in Arlington, Texas, that was appreciated by all who attended and watched on DAZN.
Both champions held nothing back and wasted no time in attempting to take control and establish domination over the other in the first round, throwing hard, sharp punches in combination.
The entire bout was fought at a frenzied pace with Ramirez looking to close the distance and work inside, but also doing good work with his jab and footwork to get inside, while Hooker looked to use his longer reach and keep things on the outside, but still doing good work on the inside.
Both landed solid punches throughout the bout that would have stopped most fighters but both would persevere and continue fighting as if they were in a time warp to the classic bouts of the 70's, 80's and 90's, giving and taking no quarter.
Ramirez did appear to be getting the better of the exchanges in the 4th, and 5th rounds, but Hooker was still dangerous and the fight was still anyone's to be had. Finally in the the 6th round, Ramirez was able to land a combination ending with a left hook/cross hybrid that badly stunned Hooker.
Ramirez immediately recognized the condition Hooker was in and wasted no time in jumping on Hooker, pinning him on the ropes and landing hard punches from all angles until the referee stopped the fight.
On the undercard:

Tevin Farmer outclassed Guillaume Frenois over 12 rounds.
Tremaine Williams beat Yenifel Vicente over 10 rounds.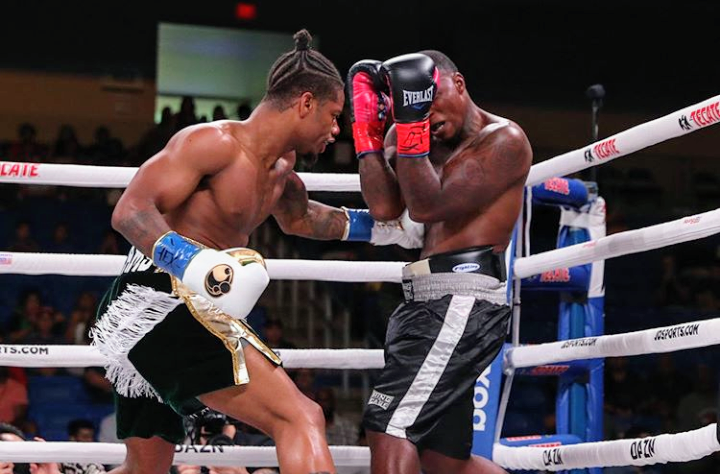 Austin "Ammo" Williams, representing Houston, Texas, stopped Jabrandon Harris with a devastating body punch in the first round, raising his record to 3-0 with 3 KO's.
Joey Dawejko won a 10 round decision over Rodney Hernandez in a bout that appeared to favor Hernandez, although the scorecards did not reflect that.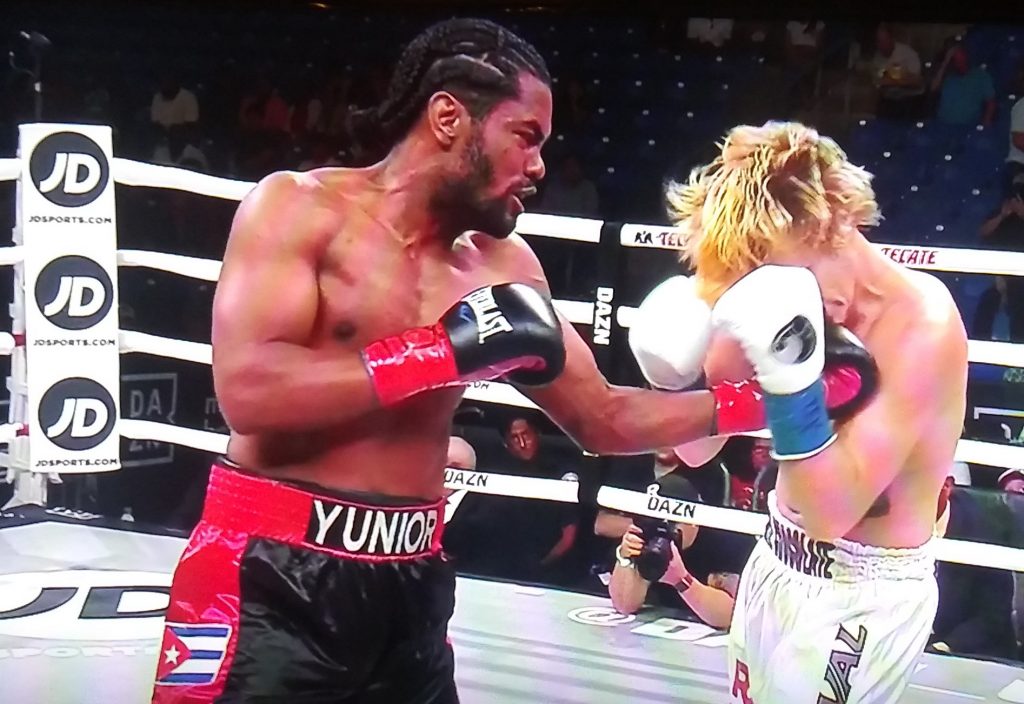 And Nikita Ababiy won a 6 round, gift decision over Yunier "The Cuban Missile" Calzada Fleitas, in a bout that the "Cuban Missle" seemed to have won by taking the 1st, 2nd, 3rd, and 6th rounds on our scorecards.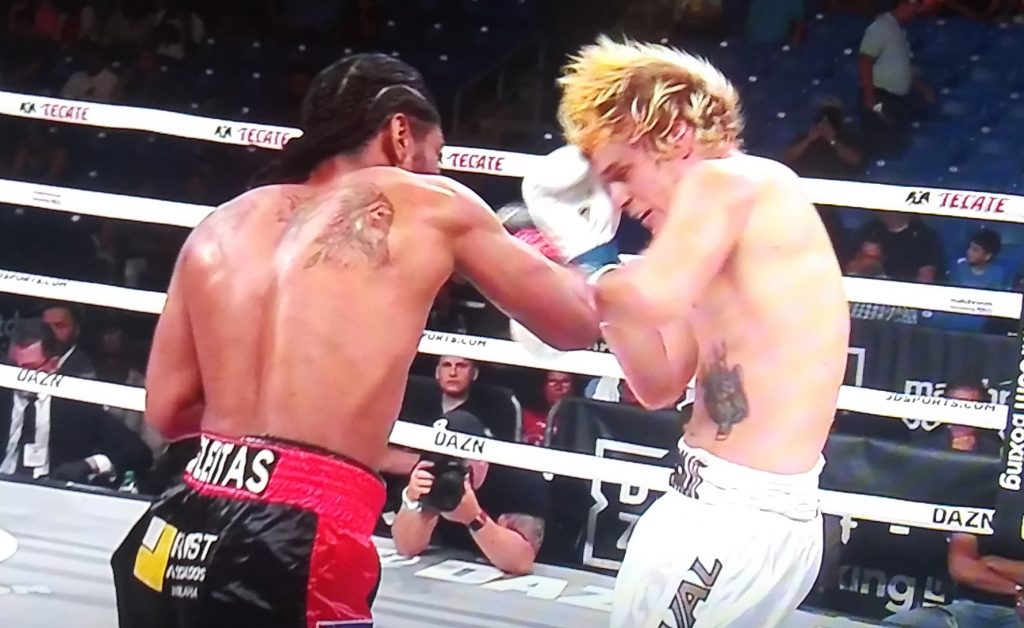 Although Calzada Fleitas did not get the decision he seemed to have earned, he represented Houston, Texas well, and continued the tradition of his coach and cornerman Howard Mena of bringing game fighters who come to win against all odds, to boxing rings around the world, and on it's biggest stages.