NEXT FIGHT UP BRINGS THURSDAY NIGHT FIGHTS BACK
photos courtesy of IRULL Photos/ Forcetrain Promotions
Although Eridson Garcia wasn't as effective as the UFC Fight Pass commentators made it sound like, he still cruised to a ten round unanimous decision over local 125 pound scrapper Armando Frausto to win the NABF Super Featherweight Title.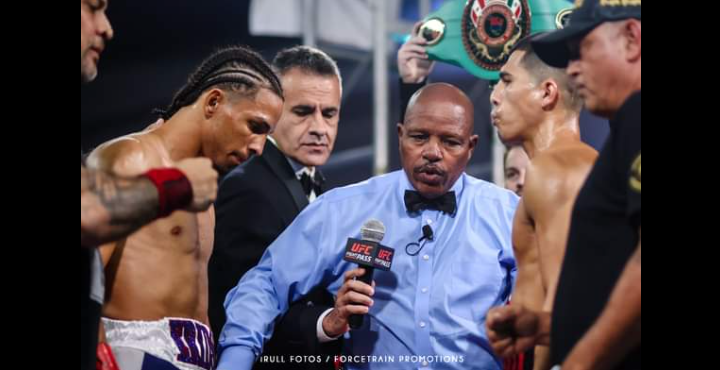 Garcia used a combination of fast footwork and quick combinations to consistently beat Frausto to the punch, while quickly clinching and leaning on Frausto whenever Frausto did manage to get inside on Garcia.
After referee James Green took a point away from Garcia for constant clinching and holding late in the bout, Frausto was able to mount somewhat of a rally, but it was too little too late.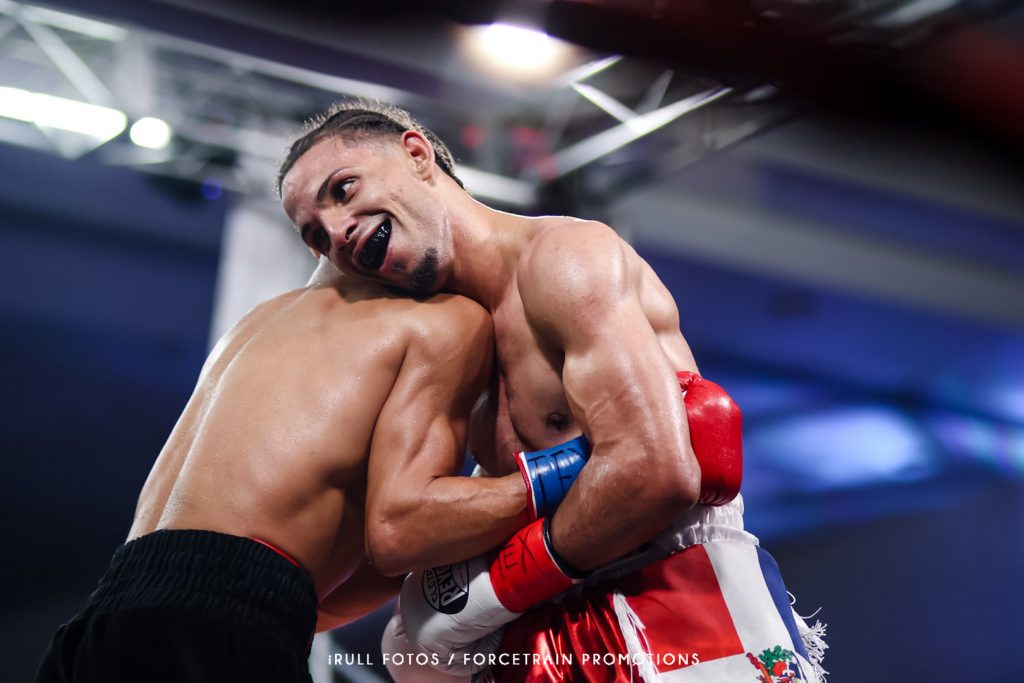 With over 300 amateur fights to his credit, Garcia was able to easily out-maneuver Frausto for most of the ten round bout, but his constant clowning was a bit much, considering that he was fighting a guy that usually fights anywhere between 121 and 125 pounds, and he wasn't able to hurt him or stop him.
With that said, all credit goes to Garcia for being able to make the best of his advantages in experience and size, and earning the NABF title, which is known as a gateway to world title contendership.