Morales Serrano picks up ABF Title on July 2, plans to return to the ring on August 6 at Club Nuestra Raza
July 2, 2021
Club Nuestra Raza
Houston, Texas
Leland D Promotions, 4X4 Promotions
Perennial "B Side" contender Josue "Zurdo De Oro" Morales Serrano (12-12-4), beat Miguel Angel Rebullosa (4-11-0) in the main event of a six bout card at Club Nuestra Raza in Houston, Texas, picking up the American Boxing Federation (ABF) Super Bantamweight Championship in the process.
Morales is known by the local, hardcore boxing community as one of the handful of boxers in town that aren't afraid to fight on the "B" side, often in the hometown or state of the big promoter's prospects. This of course, has lead to him losing a few legitimate decisions, and a few bad decisions along the way, but the kid has managed to give a good account of himself more often than not and he's yet to be stopped in a professional boxing match.
Morales and Rebullosa fought a spirited six rounds in the main event, with Morales winning all six rounds on all three judges scorecards, although Rebullosa was game and fought hard until the final bell.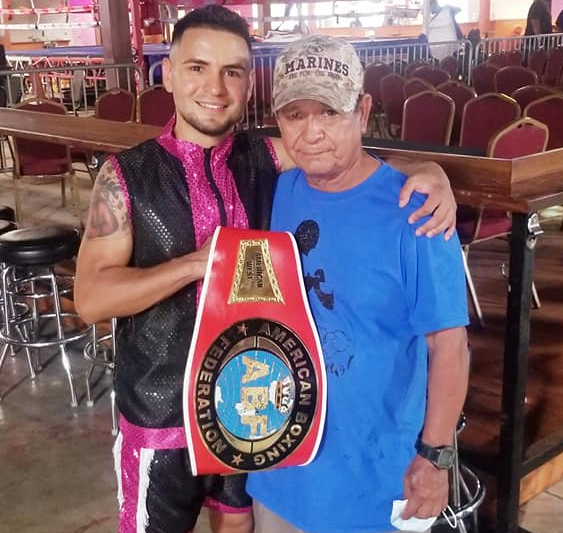 The rest of the card saw some pretty evenly matched bouts, with three of the six total bouts ending in draws.
Results were as follows:
Tyrone Selders and Marcos Gomez fought to a draw in a four round super-middleweight bout
Jesus Gonzales and Antonio Wattell fought to a draw in a four round welterweight bout
Luis Miguel Valera and Dionardo Minor fought to a draw in a four round cruiserweight bout
Miranda Lorena Reyes beat Ruth Garcia by unanimous decision in a four round welterweight bout
Cesar Ochoa beat Henry Hernandez by stoppage in the second round of a four round super lightweight bout